About Us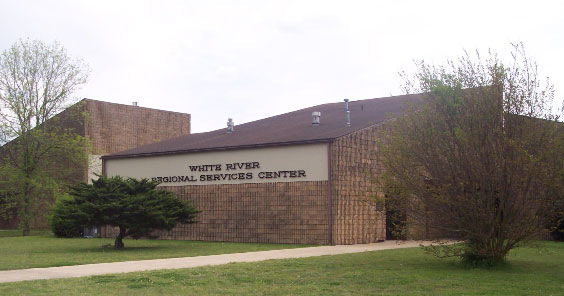 The White River Planning and Development District, Inc. (WRPDD) is a private, non-profit organization recognized by the Arkansas Legislature in 1967 to stimulate economic and community growth within a ten county area in north central Arkansas. One of eight economic development districts in the state, WRPDD was established to efficiently utilize scarce economic resources across a multi-county region, and to provide a better standard of living through coordinated economic planning and development. WRPDD serves the counties of Cleburne, Fulton, Independence, Izard, Jackson, Sharp, Stone, Van Buren, White and Woodruff.
The primary mission of WRPDD is to assist local government through strategic planning for sustainable economic and community development and to provide assistance in obtaining and administering state and federal funding to make those plans become reality.
As a part of that mission, WRPDD also works as a community partner with existing and potential new businesses and industries toward the development of new and expanded operations in our area of Arkansas.
The realization of responsible planning and development efforts positively affect communities in the following ways:
Reduction of unemployment and underemployment.
Increased availability of higher paying jobs.
Improved education opportunities.
Increased per capita and family incomes.
Overall improvements in quality of life.
To contact WRPDD or to view a map of our location, please use the information or contact form on our contact us page.
To find an economic development district in your area:
Governing Board
White River Planning and Development District, Inc. is governed by a thirty-three member Board of Directors consisting of local elected officials, business representatives and private citizens. Each of our ten counties is represented by three Board members. Two counties also have minority board members and one District Board member serves at large.
Board membership for 2019 is as follows:
  Judge Jerry Holmes, Cleburne County
  Judge Jim Kendrick, Fulton County
*Judge Robert Griffin, Independence County
*Judge Eric Smith, Izard County
*Judge Jeff Phillips, Jackson County, 2nd Vice-President
*Judge Gene Moore, Sharp County
*Judge Stacey Avey, Stone County, 1st Vice-President
 Judge Dale James, Van Buren County
 Judge Michael Lincoln, White County
*Judge Charles Dallas, Woodruff County
 Mr. Jim Kelley, Augusta
 Ms. Regina Burkett, Augusta
 Mr. Boris Dover, Batesville
*Mayor Rick Elumbaugh, Batesville, Treasurer
 Terri Cornett, Cleburne County
 Mayor Richard McCormac, Clinton
 Ms. Beverly Chapple, Cotton Plant 
 Mr. Curren Everett, Fulton County
 Ms. Carolyn Lewis, Fulton County
 Mr. John Abele, Hardy
 Mr. Garry Lawrence, Hardy
 Mayor Jimmy Clark, Heber Springs
*Mr. Dennis Wiles, Horseshoe Bend
 Mayor Roger Gardner, Mountain View
 Mr. Stan Townsend, Mountain View 
*Mr. Phillip Brown, Newport
 Mr. Jerry Carlew, Newport
*Mayor David Stewart, Newport, President
*Mayor Kyle Osborne, Searcy, Secretary
 Mr. Roger Hooper, Van Buren County
 Ms. Janet Hearyman, White County
*Denotes Executive Board Member